01
Surface preparation for metallising by blasting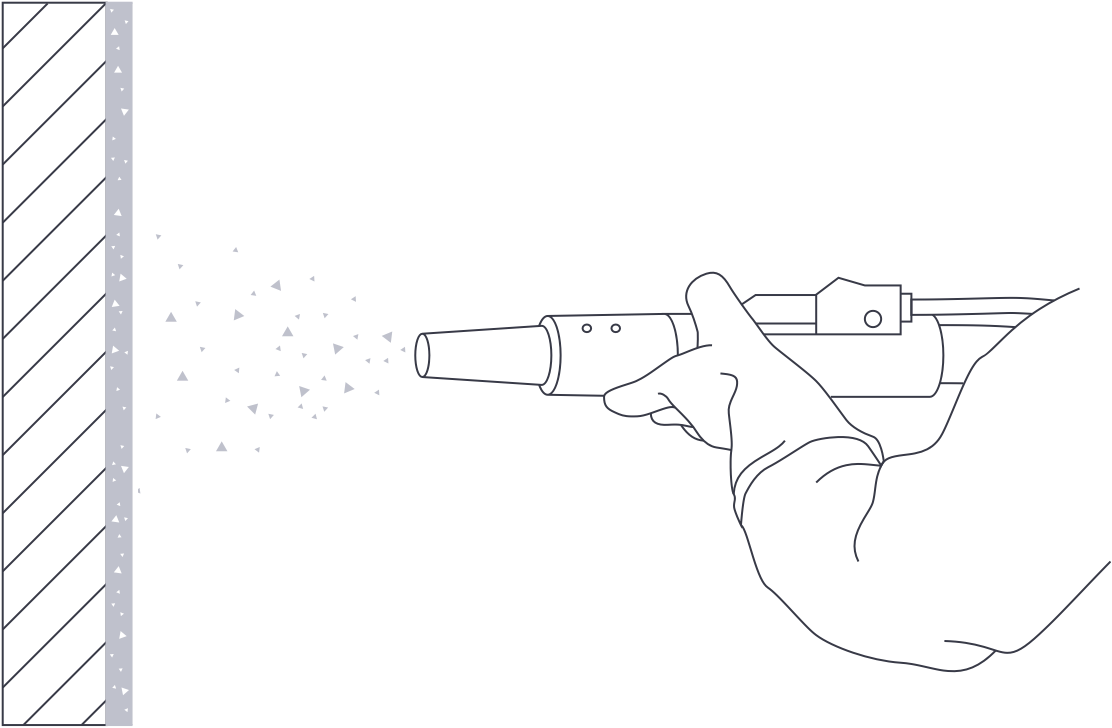 Good surface preparation is crucial for providing perfect adhesion of the metal coating to the substrate. Blasting is in this sense ideal: it consists of manually spraying steel or angular cast iron shots using compressed air or turbines, over the part to be treated until achieving the requirements of the ISO 2063 standard. In other words:
adequate roughness: Rz 50 µm – 100 µm when using angular shots;

a minimum degree of cleanliness: Ra 2.5. oil, grease, oxide and other deposits must thus be removed from the surface to be protected.
View images: blasting
Do you want to know more about surface preparation before metallising? Read our technical advices